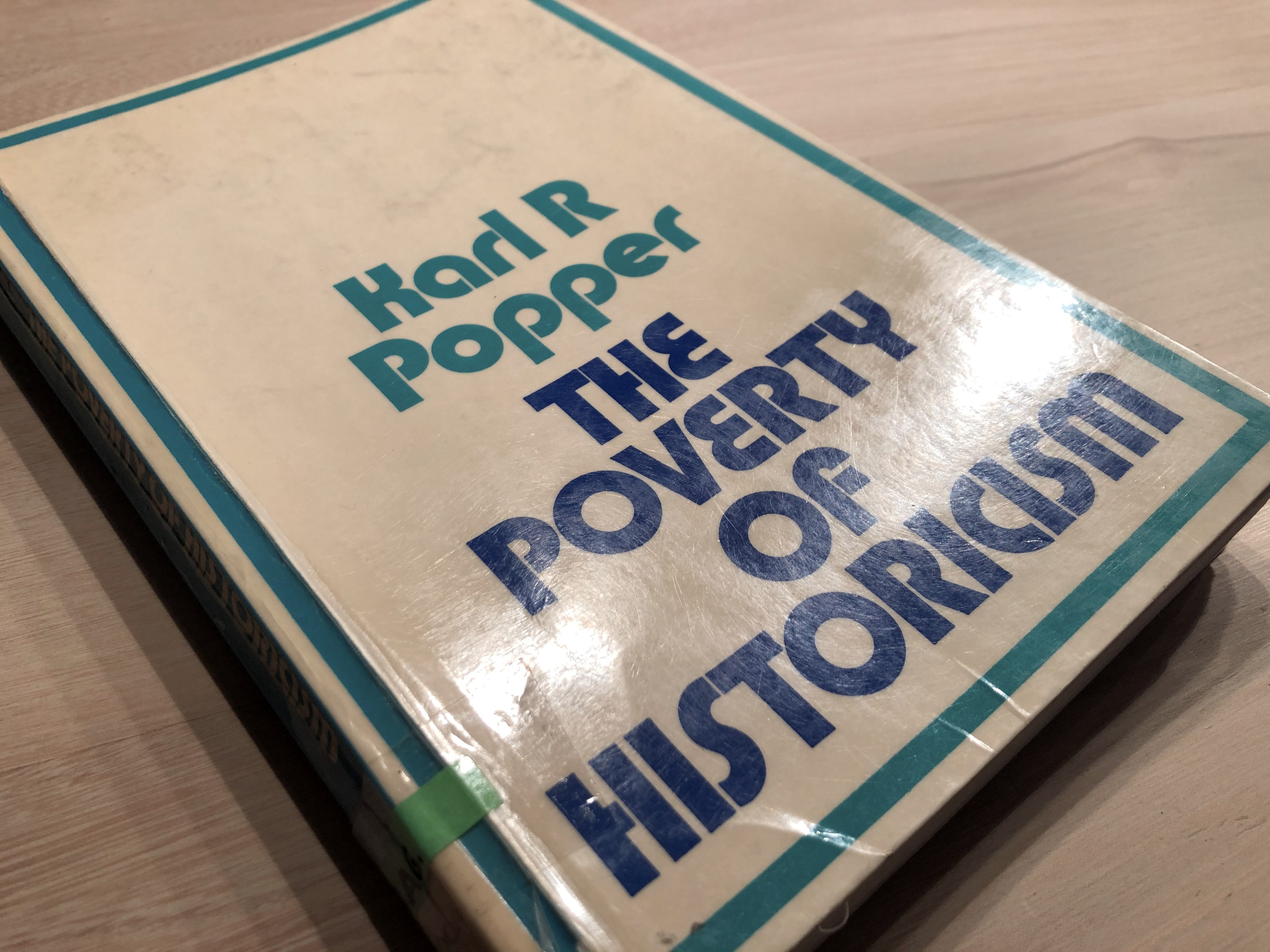 In "The Poverty of Historicism" besteedt Popper veel aandacht aan sociologie. Wat mij bij lezing opviel, is dat er nogal wat overeenkomsten zijn tussen zijn constateringen met betrekking tot sociologie enerzijds en de managementpraktijk en managementwetenschap anderzijds. Lees bijvoorbeeld het volgende.
This is why physics operates with inductive generalizations whereas sociology can only operate with the help of sympathetic imagination. And it is also the reason why physics can arrive at universally valid uniformities, and explain particular events as instances of such uniformities, whereas sociology must be content with the intuitive understanding of unique events, and of the role they play in particular situations, occurring within particular struggles of interests, tendencies, and destinies.
Dat geldt toch ook voor management?!
Het belang van Poppers ideeën voor management gaat nog verder. Hij poneert de navolgende hypothese. Deze stelt dat perfecte organisaties niet mogelijk zijn.
'You cannot construct foolproof institutions, that is to say, institutions whose functioning does not very largely depend upon persons: institutions, at best, can reduce the uncertainty of the personal element, by assisting those who work for the aims for which the institutions are designed, and on whose personal initiative and knowledge success largely depends. (Institutions are like fortresses. They must be well designed and properly manned.)'
Tja, wie durft te beweren dat perfecte organisaties wel mogelijk zijn?
In managementboeken worden nogal eens aanbevelingen gedaan met grote stelligheid. Daarbij is er geen twijfel over de universele geldigheid van de aanbeveling. Er spreekt een onwrikbaar geloof in de aanbeveling uit. De aanbeveling, zo wordt stilzwijgend veronderstelt, is overal en altijd geldig en toepasbaar.
Terug naar Popper. Hij constateert het volgende.
I begin my criticism of the historicist contention with the admission that most people living in a certain historical period will incline to the erroneous belief that the regularities which they observe around them are universal laws of social life, holding good for all societies. Indeed, we sometimes only notice that we are cherishing such beliefs when, in a foreign country, we find that our habits regarding food, our greeting-taboos, etc., are by no mean as acceptable as we naïvely assumed.
Ook in het managementdenken is al vaker gedacht dat een manier van werken die op een plek tot succes leidde, een universele grondslag voor succes vormde. Denk bijvoorbeeld aan het Japanse succes aan het einde van de vorige eeuw. Er werden allerlei praktijken uit Japan door anderen overgenomen. Feitelijk ging het daarbij vaak alleen om uiterlijkheden, om zichtbare zaken, terwijl de kern van wat anders was niet werd gepakt (lees: Boekbespreking "Toyota Kata"). Maar, afgezien daarvan, was de gedachte te overmoedig. Wat in Japan in die tijd werkte, dat bleek niet overal tot dezelfde resultaten te leiden. Laat staan dat het in andere tijden ook tot succes zou leiden. Sterker, de inzakkende economie van Japan bewees dat de Japanse manier van werken zelfs in Japan geen toverformule voor succes was. Tijden veranderen. Wat ooit werkte, is vandaag achterhaald.
Dus: als je iets wilt kopiëren, hoe kan je dan bepalen wat je moet kopiëren, wat de echte sleutel tot succes is?
Blind volgen van anderen is niet zo verstandig. Wat je waarneemt is immers het succes van gisteren. Of dat vandaag of morgen nog werkt …?!
Achteraf kunnen we maar al te makkelijk bedrogen uitkomen als we anderen navolgen.
Ter afsluiting nog een inzicht van Popper.
In other words, it must be admitted that there may be many regularities in our social life which are characteristic of our particular period only, and that we are inclined to overlook this limitation. So that (especially in a time of rapid social change) we may learn to our sorrow that we have relied on laws that have lost their validity.
Citaten uit "The Poverty of Historicism"
"The Poverty of Historicism" bij bol.com
"Toyota Kata" bij bol.com (EN) (NL) en bij managementboek.nl (EN) (NL)